My Flavors – A Life In Book | 2013
Books are part of my life flavors, each one has it's own taste and impression to take away.They make the quality of my perspective. This booklet is part of a collection of short books about books created by the Graphic Design MFA program at MICA, under the mentorship of Ellen Lupton. The print and digital versions of this project are featured in Lupton's Type on Screen (2014).
Editorial Design
,
Graphic Design
,
Interaction Design
,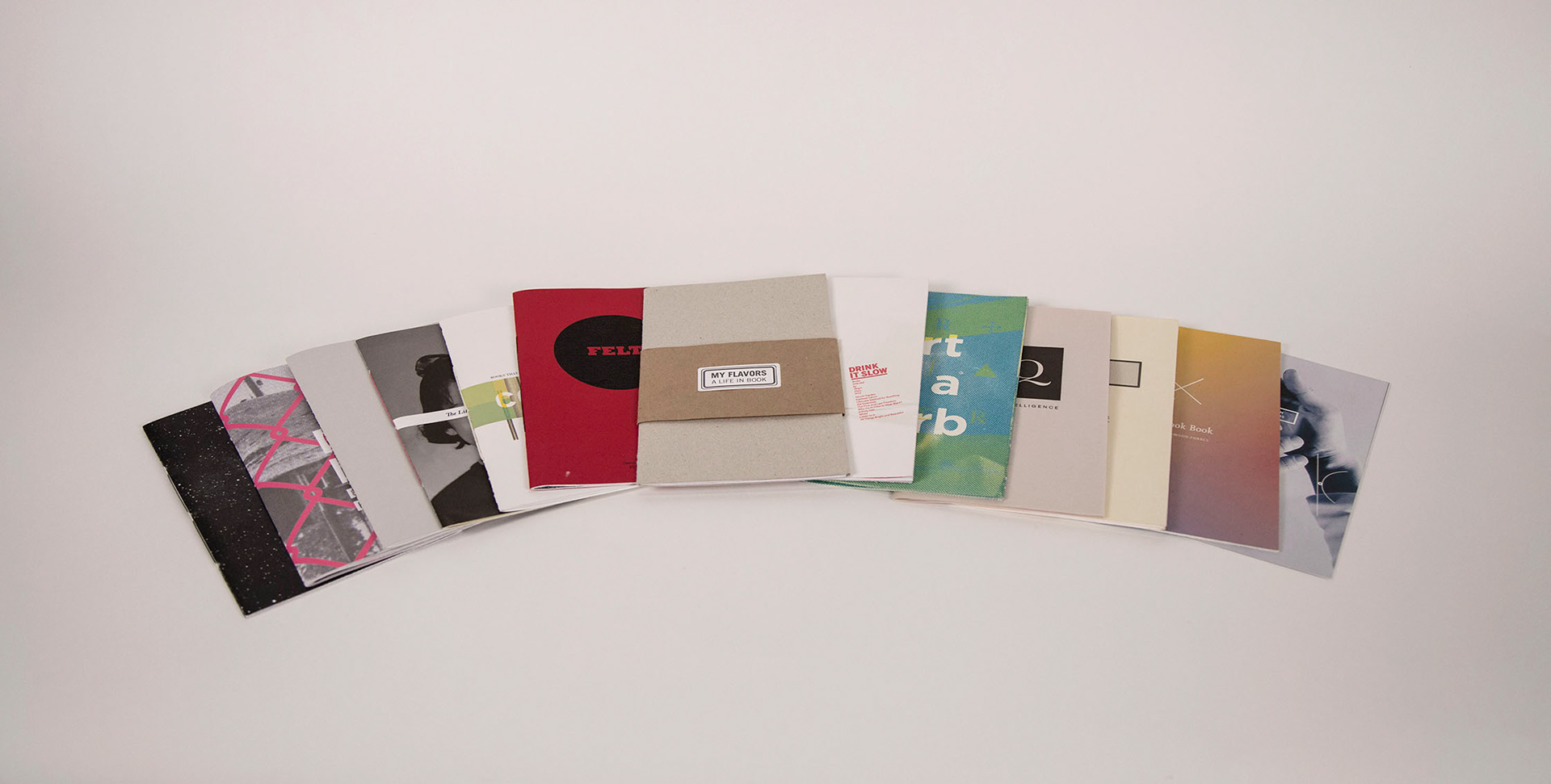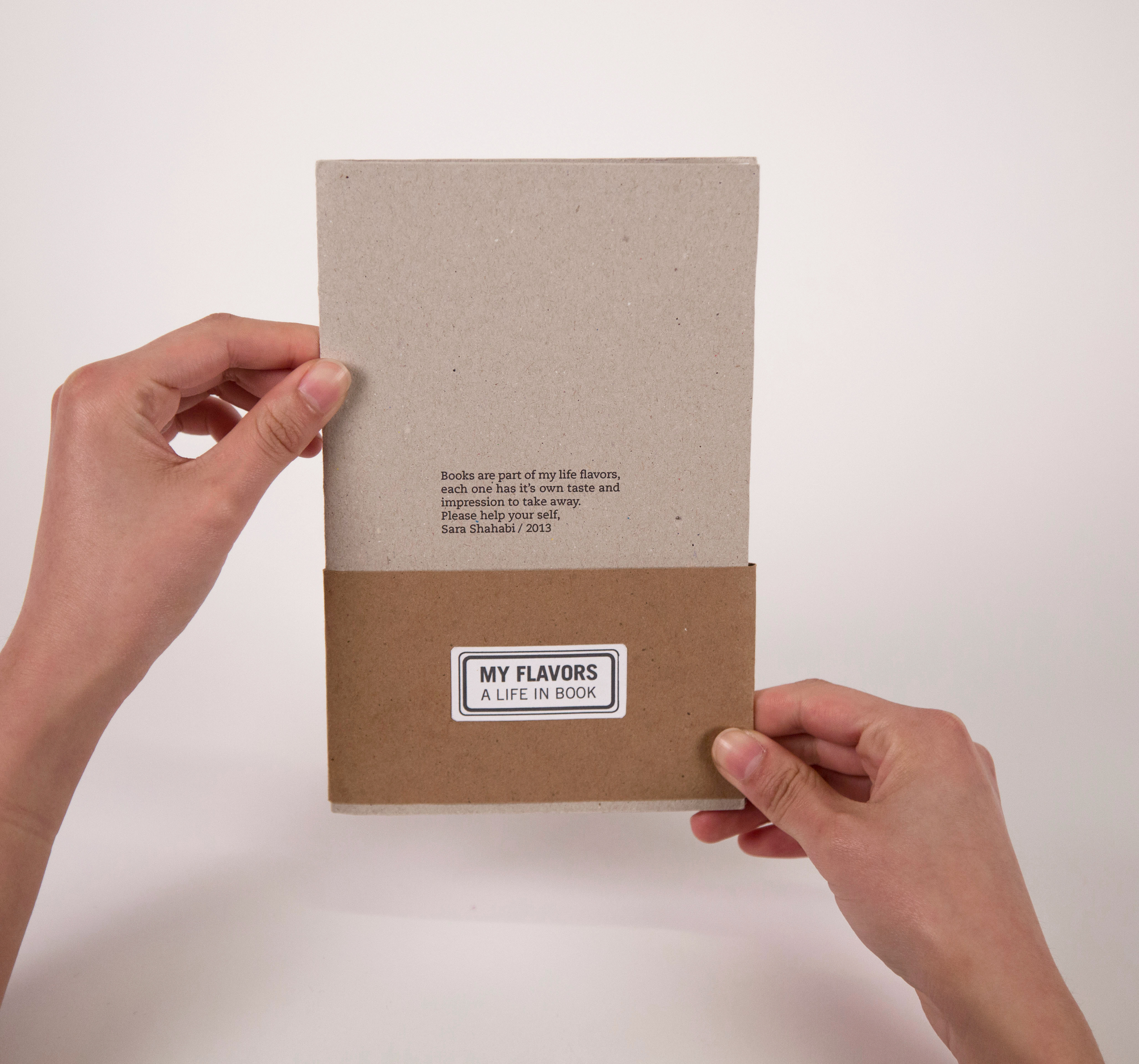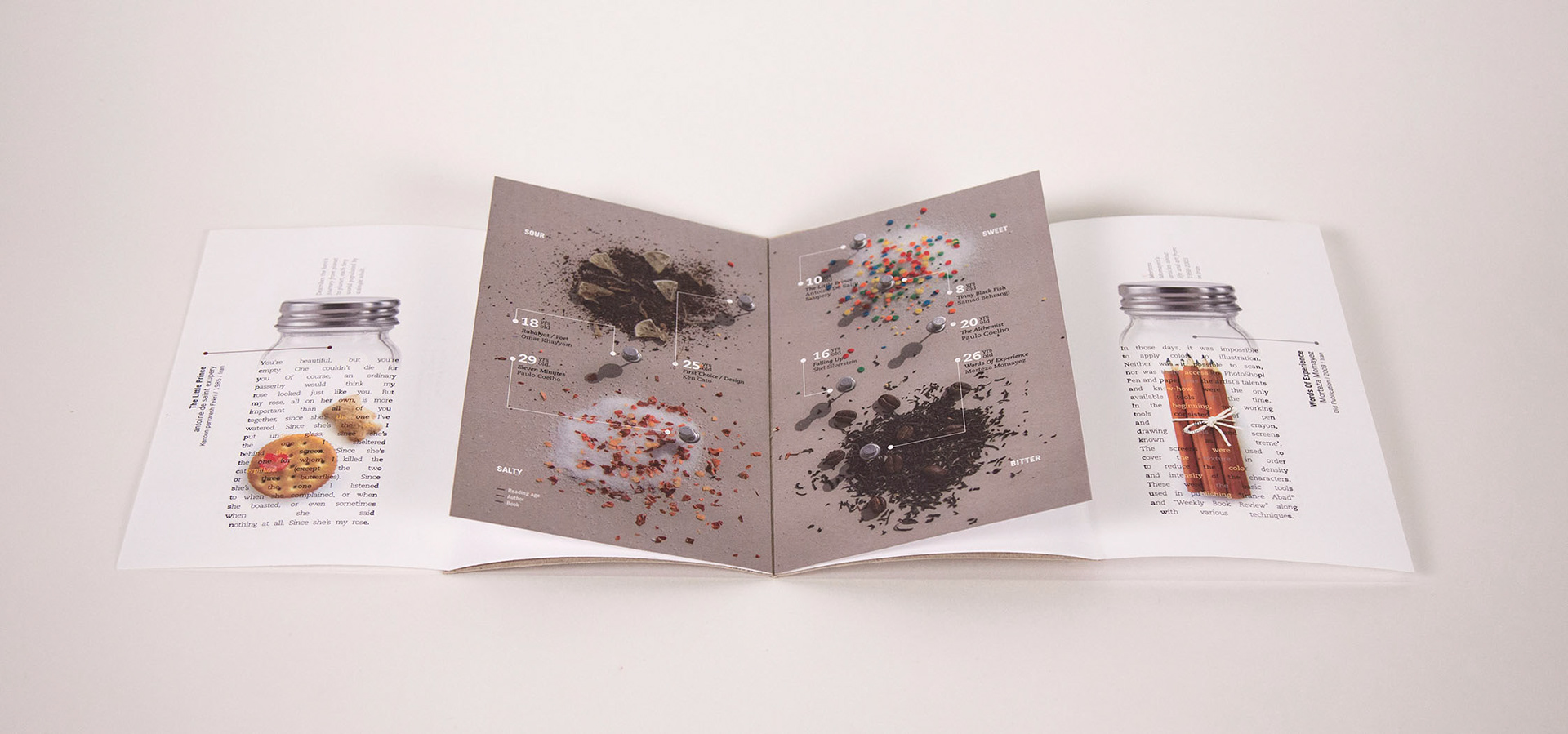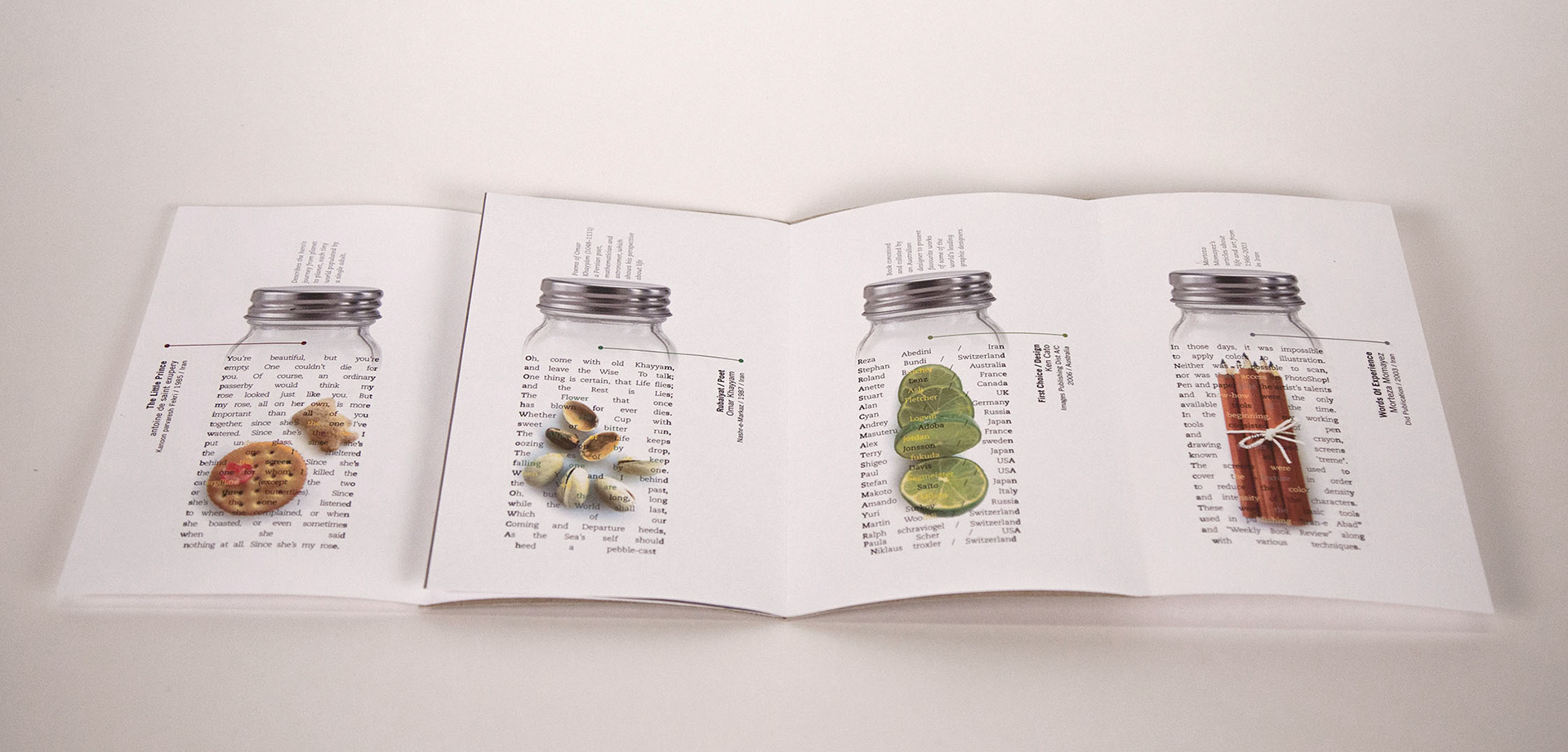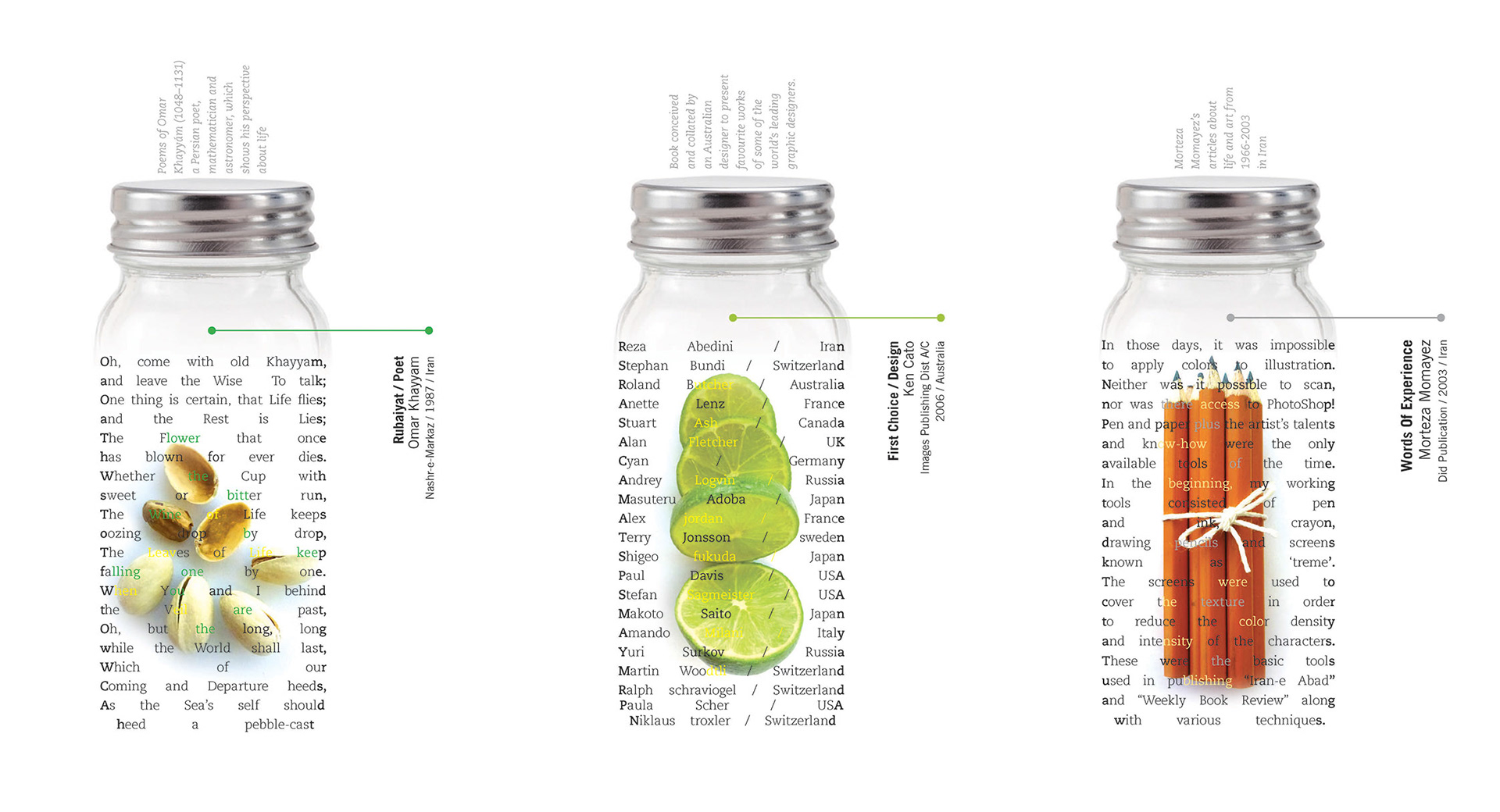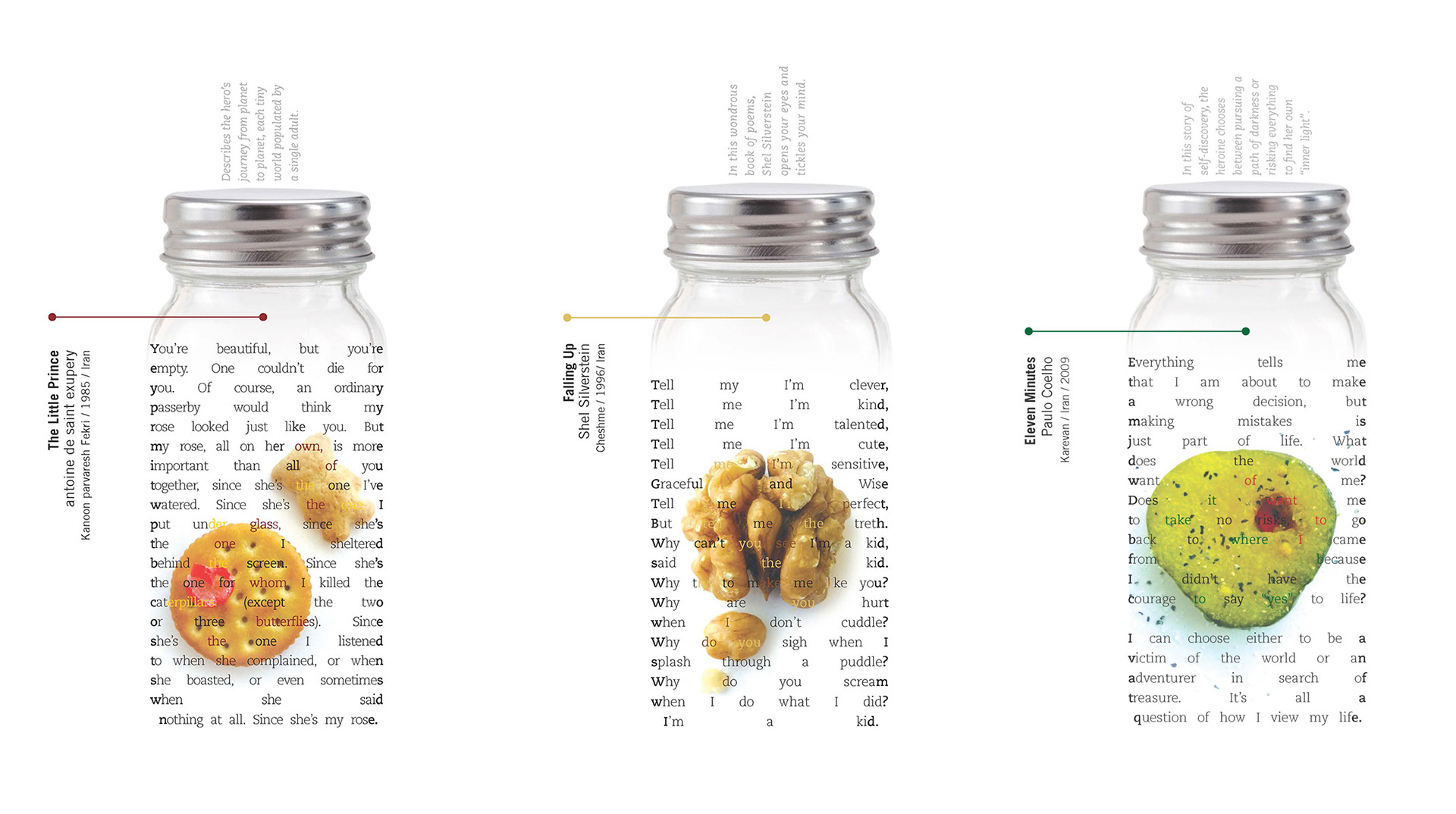 Joe Zeff Design worked with fourteen graduate students to create interactive digital publications of our booklets for the iPad using Adobe Digital Publishing Suite. The Mutant Library app is a showcase of our work.